Badges and Patches for Law Enforcement Departments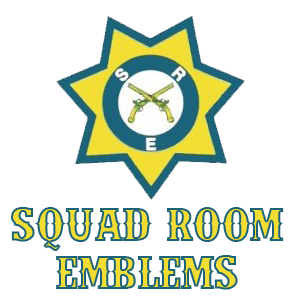 Welcome to Squad Room Emblems
Thank you for visiting our web site. SRE has been in business since 1995 and have gained the reputation of quality emblems. The old adage of "The Customer is Always Right" is welcomed here because when we process your order, we are working for you.
Although law enforcement agencies throughout the country strive for the same purpose, we at SRE believe that each department is unique and to that end, it is the function of SRE to provide you with the best quality emblems that can be worn. We strongly adhere to: "Wear With Pride".
As you go through the pages, you will note attention to detail. Prior to production of any emblems, badges, patches, etc. we will provide you a rendering of that emblem for your approval. No work will be done without your authorization.
If you are interested in decorations, challenge coins, or anything like that, please call!